Charity Begins At Home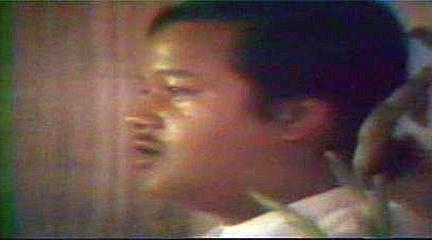 Until around 2001 Prem Rawat aka Maharaji espoused negative ideas about charity as did his Father. He stridently asserted that only his Knowledge could do any good and bring peace to the world and charitable activities were time and effort wasted that could be best spent on propagating the Knowledge. He was questioned in an interview reported in the New York Times:
Q. Why don't you sell your Rolls-Royce and buy food for the people?
A. What good would it do? I could sell it and people would still be hungry. I only have one Rolls-Royce.
Click Here to read some of the many critical things he said about charity and humanitarian activities. His attitude was spelled out as early as 1972:
So we can't do many social activities, because these social activity things were very common one time. Many people come to me and talk about these social activities and all these things. And then finally we used to reach to this conclusion that if there is a man who is hungry today and I give him some food, he is going to be hungry again tomorrow. Why shouldn't I find a solution for him so that he doesn't feel hungry ever again in his life? What is that thing? And that's what we must do. - Élan Vital, Volume III, Issue 1, Spring 1979
He continued to denigrate charity until 2001 when the Prem Rawat Foundation was founded. Prem Rawat has not really changed his mind, the Foundation is actually a ploy to gain some publicity and for his PR people to flood the internet with press releases lauding his philanthropy while actually only a small percentage of the money donated to the Prem Rawat Foundation (Rawat himself does not provide the funds for the Foundation) is used for charitable purposes. The majority is spent on his travels in his personal jet and luxury accomodation when he is making speeches promoting his "Knowledge" and thereby actually doing some real good for himself by inspiring his followers to donate money to him. Funds for Prem Rawat are now being collected through Words of Peace Global as well as TPRF, Human Development through Self Knowledge, Words Of Peace International and too many other fund raising initiatives to list. Judging by the number of times he repeated it, his favourite comment on charity was the joke about the rich man at the pearly gates.
Examination of the Prem Rawat Foundation annual reports shows that except in 2010 and 2011 only a small percentage of the funds contributed (by Rawat's devotees) were spent on humanitarian or charitable activities. The majority has been spent on Prem Rawat himself and helps fund his luxury travels in his private $60 million jet staying in opulent hotel suites and giving speeches that inspire his followers to donate money that is spent on his luxury travels in his private …
Year of Statements of Activities
2012
2011
2010
2009
2008
2007
2006
2005
2004
2003
2002
Contributions and Grants
1,403,631
1,299,135
1,392,426
1,819,227
1,669,715
1,540,978
1,540,290
1,896,994
1,130,925
697,582
906,358
Fundraising and Events
251,278
149,368
51,625
169,795
150,379
761,883
258,503
695,602
94,763
0
0
Total Revenues
1,737,369
1,464,265
1,456,753
2,480,681
2,752,987
2,441,746
1,931,100
2,834,386
1,349,143
1,028,602
1,036,876
Humanitarian Funding & Initiatives
501,796
775,346
1,045,492
704,063
851,175
935,000
420,500
537,289
49,685
0
0
Total Expenses
1,544,882
1,581,848
1,702,982
2,519,332
3,248,536
2,243,662
2,098,281
2,046,888
1,099,471
952,915
589,412
Percentages
28.88%
52.95%
71.77%
28.38%
30.92%
38.29%
21.78%
18.96%
3.68%
0.00%
0.00%
Only $5,820,346 of the $19,628,209 raised was spent on humanitarian and charitable activities ie 30%. All but a fraction of the rest, $14,893,342 was spent on activities directly or indirectly benefiting Prem Rawat himself. This is only a small part of the money spent on and by Prem Rawat. All of the many web-sites dedicated to Prem Rawat have facilities for contributions and Rawat has moved his main public organisation, Words of Peace Global, to The Netherlands so that no public financial accounting is required.
Of course this is only the funds raised through the Prem Rawat Foundation. Other funds raised undoubtedly total significantly more. While there would be very few individual donations of $5.5 million dollars that was made by Roger Koch there are many rich followers of Rawat's loosely organised into a Major Donors' group and the other donations by his Western middle class followers must also total a significant amount of money. If Prem Rawat was merely interested in his own opulent lifestyle and being worshipped by a small group of aging devotees he has been extremely successful. If his real motives are "spreading this Knowledge" and bring peace to the world then he has been a ridiculous failure despite the incredible amount of money spent in this vain endeavour since 1970.